LOOKING FOR THE RIGHT AUSTIN ROOFING CONTRACTORS?
Proudly Roofing Austin and Central Texas since 1976!
All Star Roofing provides a full range of services for the Central Texas area. Whether you're looking for a simple estimate, an inspection, damage repair, or a full roof replacement, All Star Roofing has it covered. We pride ourselves in our quality craftsmanship, promptness of service, and exceptional customer service. We realize that when it comes to dealing with your roof, there's a lot of concern about getting it done right. We're so confident in our work, we provide an excellent, 5-year warranty on all our roof replacements.
Roof Inspections & Estimation
We are here for you whether you are buying a home or just curious to have the roof certified from inspection.
Thermoplastic Polyolefin (TPO) is a single-ply reflective roofing membrane that serves as a great option for commercial roofing.
Total/Partial Roof Replacement
Out with the old and in with the new…roof. Start to finish, we have it under control.
Roof Construction
Building a new home in Central Texas? You are going to need a roof over it and we know how to do that!
Repair and Installation
Roof suffering from a recent storm or from indecent weather? Let us repair and renew your roof.
Roof Waterproofing
Waterproofing can help you avoid costly repairs or replacement that can result from your roof deteriorating under constant exposure to moisture.
WANNA KNOW MORE?
Roof Types
Fiberglass-based asphalt shingles are by far the most common roofing material used for residential properties.  Asphalt shingles can provide many years of successful protection from weather elements if they're installed properly by a qualified roofer. With All Star enjoy the full manufacturers warranty, including our exceptionable 5-year warranty! Click HERE to look at TAMCO shingle colors.
Thermoplastic membrane is similar to synthetic rubber, and is used on flat roofs to prevent leaks and move water off the roof.  Thermoplastic, being a form of synthetic rubber, is generally seamless when installed correctly. It's smooth nature makes it easier to notice problem areas that could cause a break in the seal. In addition, newer forms of thermoplastic roofing provide protection against UV rays.
Built-up Roofing is a roof consisting of multiple layers of roof felts that are placed together to form a strong protective sealants on flat roofs. It is one of the oldest and most reliable ways of installing new roofs. It can be compiled from Asphalt and gravel, Synthetic rubber, PVC (Vinyl) or Coal Tar (Bitumen).  Contact us for more details on built-up roofing.
WHO ELSE BELIEVES IN ALL STAR ROOFING TEXAS?
Our mission statement is to protect the homes of families by providing quality roofs and treat every customer with kindness, honesty, and with a comparable price. You will not be oversold!

Click here to view our porch.com reviews
Click here to see our BBB accreditation.

Click here to read our yelp reviews.
WANNA KNOW MORE?
Material Education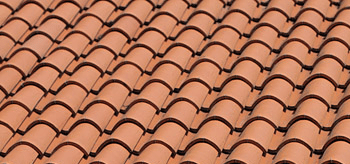 All Star Roofing offers repair services only on tile and slate roofing.
• It can not only instantly give any home a classic and luxurious look
• It can provide a long-lasting and effective shield against the elements
• They stand up very well to the sun, rain, wind and heat
• It has the ability to better circulate air between the covering tiles and the roof deck
• They limit heat transfer, therefore lowering cooling needs and cutting air condition costs
• They also environmentally friendly, as both clay and concrete tiles are made from natural materials
All Star Roofing offers repair and replacement services.
• It is cold-applied, granulated surface
• It is highly recommended for low slope roofs
• You cannot put any shingles on a slope lower than 3/12 pitch
• This is the product we recommend for low pitch roofs
• It is highly durable
Photo Cred: Active Rain