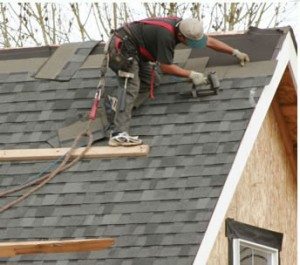 There is a lot to consider when choosing a new roof for your Austin home or business. These days, the options for roofs appear to be endless. From traditional asphalt shingles, to classic ceramic tiles, corrugated metals and modern solar panels, the decision can be a very difficult one.
Making an informed decision is really important considering the long term commitment you make when installing a roof. Consider these three factors when speaking to an Austin roofing contractor about your new roof:
Budget
What kind of money are you looking to spend on materials and labor? Obviously some roofing types, such as solar panels and ceramic tiling, will be more expensive to purchase and install than other roofing types. Discuss your roofing preferences and budget with our Austin Roofers and we'll give you the best options in your price range.
Where you live
Where you live determines not only the aesthetic types of houses around you, but more importantly the type of environment your roof will have to deal with. For the most part, Austin Roofs have to deal with extreme heat from Texas summers. This is what makes asphalt shingle roofing such a popular material for most Austin area homes. Not only are they affordable, they are also very resistance against the sun and heat. Also consider how well your roof reacts to moisture and humidity, which can be a concern for people during the Texas winter months. Metal, Asphalt, and clay roofing may be appropriate while wooden roofing may not be.
Energy Efficiency
How important is energy efficiency for your home? A properly ventilated and installed home can significantly lower the cost of monthly energy costs. The shape, design, and material of certain roofing types can help offset the high air conditioning costs usually associated with Austin area homes. Obviously, more expensive solar panel roofing can offset energy costs, however the higher cost of installation and materials needs to be taken into consideration.
Picking a roof can be a difficult decision. A trained roofing specialist can really help turn your budget, aesthetic wants and quality concerns into the perfect roofing choice.